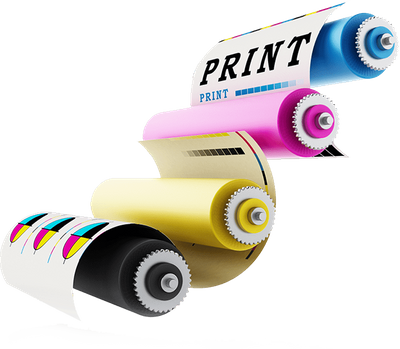 Although we're proud of our products, services, and technology, nothing matches the pride we have in our staff. You see, we learned long ago that we're really in the business of building relationships. For that reason, we put a premium on hiring only the most qualified individuals to serve on our team. Every person on our staff is committed to providing excellent customer service and producing high-quality products and services. As you work with us in the future, we're confident that you'll find this to be true.
Our Sales Team
Brenda Klee

My career in the printing industry spans over 40 years. I have seen technology change drastically during that time, improving quality, turn-around time and even price! Our team looks forward to serving you for many years to come.

Stephanie Johnstone

I have been with the Printing Port since graduating from Clemson University in 2000. After taking care of many clients as a Customer Service Representative, I then went into estimating and ultimately Office Manage and then into Sales in 2015. It has been fun to get back into helping my clients with their printing needs.
Our Customer Service Team
Patty Fisken

I was born at a very young age. I like zombies and turtles, building snowmen and riding my bike around the halls. Things I hate are pistachios that don't open!

Kathy Johnson

Upon graduating from Rochester Institute of Technology School of Print Management, I have been working in the printing industry for the last 39 years. I started out in Sales/Customer Service but spent most of my career in Estimating, Planning and Purchasing for a commercial print. I made a career change in 2013 and accepted a position as Purchasing Manager/Quality Assurance for a family owned packaging company specializing in folding cartons and thermoformed trays. I recently relocated from Springfield, Massachusetts to Myrtle Beach and was fortunate to accept a position of Customer Service Representative with The Printing Port. I enjoy visiting with family and friends, walking my dog (and meeting other dog lovers), participating in outdoor activities, crafting and sewing.

Spechelle Mazyck

Background: Graphic Design, worked at the Sun News for 5 years: Layout Production/Digital Print. I have been part of the The Printing Port customer service team for almost 2 years. Learning all kind of things!